Manufacturing Process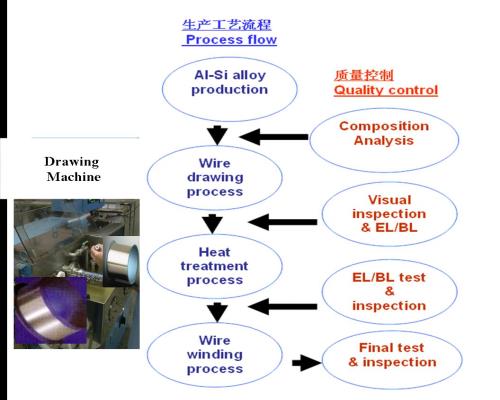 Material production
The Al-Si alloy is produced by using 99.999% high-purity Aluminum with the addition of 1% sub-micron Silicon, and the Si-distribution & its microstructure is analyzed by the SEM-EDX mapping; The Silicon distribution is homogenous, shown in the figure below.
原材料中微细硅粒均匀分布在99.999%高纯铝基体里, 材料一致性能好,提高邦定的品质。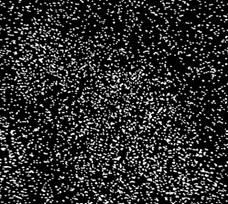 微细硅粒(白色)均匀分布在铝基体里
Silicon distribution in the Al matrix- "white dots" represent Si distribution.
Wire drawing
The wire drawing equipment is supplied by the famous Japanese company , it can produce the fine diameter 0.7 mil( 17.5 um) wire. It has the auto-checking for wire breaking, and has very good slip control system as well. The natural Diamond is used in the drawing dies, and it helps to produce the bes surface quality of fine wire.
来自日本的自动化机器可以保证细线连续生产不断线,采用欧州天然金刚石拉丝模使线表面光滑均匀一致,焊线不会堵塞钢咀。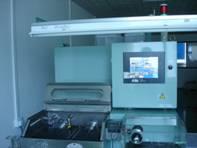 日本的自动化拉丝机器
the wire drawing machine from Japan.
heat treatment & tensile testing
The wire properties are adjusted by the heat treatment process, which can anneal the wire properties to the standard application requirement. The wire Elongation( EL) and Break-load are tested by the tensile testing machine, each master spool of wire are tested for its EL/BL, and the surface quality is inspected on each spool under the optical microscopy.
每批线都有拉力测试及表面在高倍显微镜检查, 保证性能一致, 表面无污染。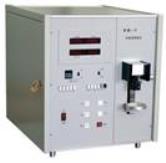 拉力测试
the tensile testing system for Elongation(EL) and Breaking load(BL)
Wire winding
The wire winding process is done by the special winding machine from the Swiss company , which can control the precise winding pattern by the computer program, it ensures the wire winding consistently which is very important for releasing the wire on the wire bonding machine.
采用来自欧州的精密绕线机, 能排微细间距的图型, 有一定交叉, 使线焊接时容易放线。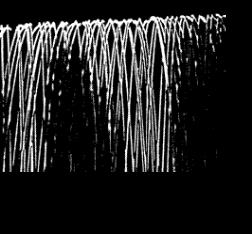 交叉排微细间距的图型
the wire winding machine & winding pattern
Packaging of wire product
the wire is packed into the transparent plastic box, and it has the clear label with detail product specification & data code etc. we can record each spool into our product database for quality control & application tracking; the wire handling should be done according to our suggestion, so that the wire surface is not damaged.
成品线是包装在透明的塑料盒里,它的标签上有详细产品规格及数据代码等,我们可以记录每一卷成品线到我们的产品数据库里,以便进行质量控制及应用跟踪。请根据我们的使用说明正确使用成品线,从而避免损坏成品线表面。

成品样品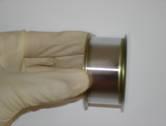 正确的使用方式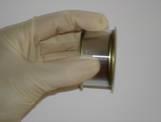 错误的使用方式